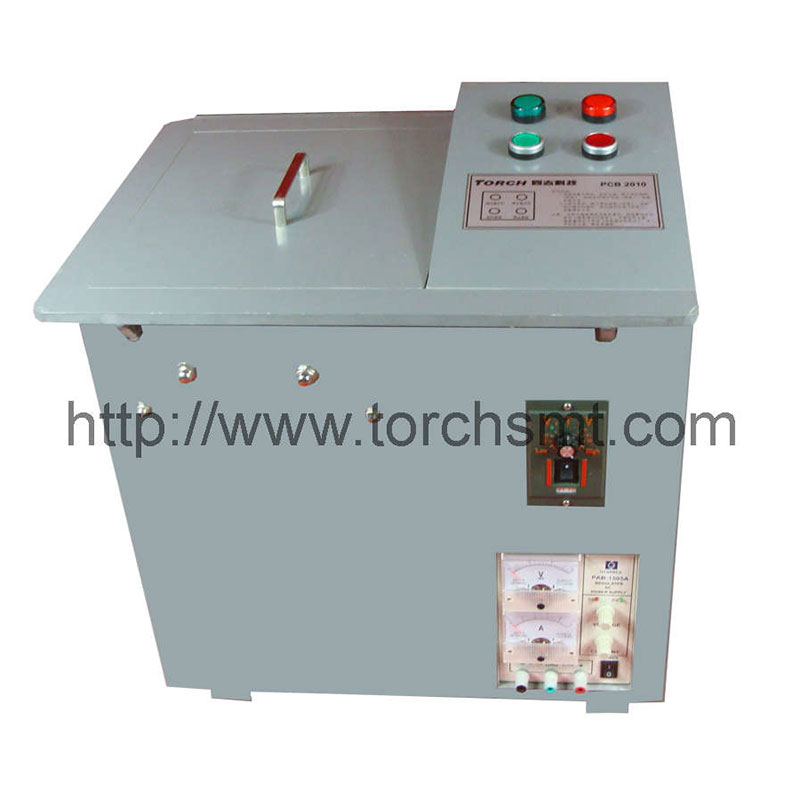 PCB Hole Metalizing Plating System PCB2010 (Copperize)
Introduction:
1. Plating solution micro-circulation system: Built-in two sets of porous foam tubes and quiet air pump to make plating solution micro-circulation to improve the quality of plating;
2. Plating PCB moves towards and backwards regularly: Control electroplating speed can be adjusted.
3. Integrated structure.
4. sealed design ensure no plating solution pollution, plating quality is good.
5. Power supply: adjustable DC stable power supply and pressure can provide 0-15V, 0-5A of constant voltage and constant current.
Technical Parameter:
| | |
| --- | --- |
| Waving frequency | 0-250 T / min |
| Waving range | 0-7mm |
| Max size of PCB | 200*200mm |
| Working speed | 20-50mm/S |
| Max power | 80W |
| Working voltage | AC210-240V |
| Dimension | L*W*H: 470*380*500mm |