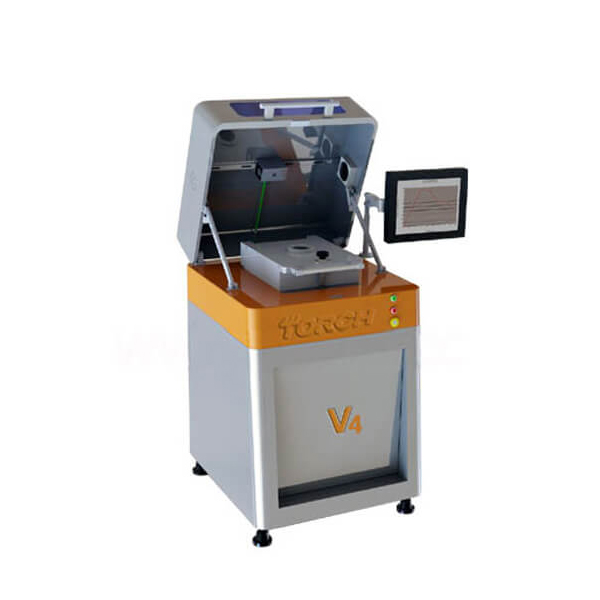 Vacuum Eutectic Furnace V4A
Description of Vacuum Eutectic Furnace V4A
1. Welding temperature: The actual maximum welding temperature of Vacuum Eutectic Furnace V4A is ≥600℃.
2. Vacuum degree: ultimate vacuum degree ≤10 Pa, working vacuum 50Pa-200Pa.
3. Effective welding area: ≥380mm*310mm.
4. Furnace height: ≥100mm, customized for special height.
5. Heating method: using bottom infrared radiation heating + top infrared radiation heating, the heating plate adopts semiconductor grade silicon carbide graphite flat. The silicon carbide graphite platform is not easy to deform after long-term use, and has high thermal conductivity, which makes the surface temperature of the hot plate more uniform.
6. Temperature uniformity: ≤±2% within the effective welding area.
7. Heating rate: the maximum heating rate of the graphite heating platform is less than or equal to 120°C/min.
Technical Parameters
| | |
| --- | --- |
| Model | V4A |
| Welding area | 380mm*310mm |
| Furnace height | 100mm(Special height non-standard customization) |
| Temperature range | up to 600℃ |
| Extreme vacuum | ≤10Pa equipped with mechanical pump, ≤10-4Pa equipped with molecular pump |
| heating rate | ≤120℃/Min |
| cooling rate | ≤60-100℃/Min |
| Data interface | Serial port /USB port |
| Device control mode | Industrial computer + software control system |
| Welding technology | 40 stage temperature control + vacuum pressure control |
| Cooling mode | Water cooling (including cold and heat exchangers, chillers) |
| Rated power | 30KW |
| Power Supply | Three item five line 380V 25-50A |
| Dimension | 900*1100*1300mm |
| Weight | 280Kg |
Actual installation drawing (occupation area 3 ㎡)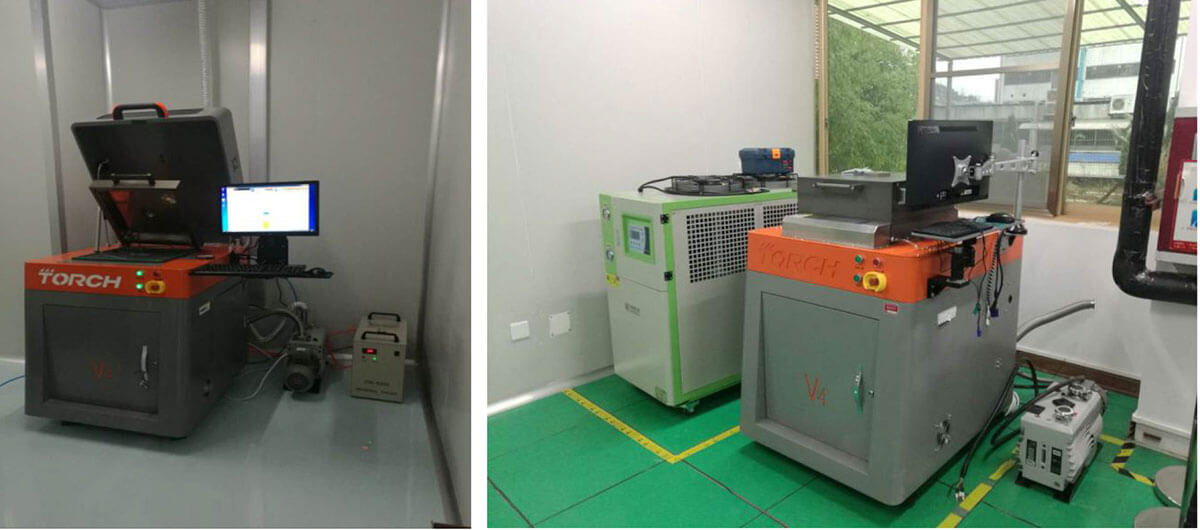 Equipment outline size icon